About Synergy Associates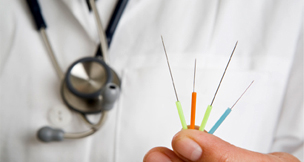 In 2006 Synergy Associates was found as a Professional Sales company for medical device start-ups at kochi. Mr.Midhun Joy, is superintendent of the company ,own an experience in sales and marketing of specialty products, for more than 10 years. Even though the Company is run by individual, we have developed a net work of employees and clients spread across all parts of the country .
We hand over our appraisal to the international business partners about of their products ranges, and also we provide effective management for sales and promotional cooperation, and distribution & logistical Aids.
We trust on our proficiency as we adapt principled practise and revolutionary ideas, which made the products obtainable to all. Our consistency in works results, productive relationship with the international business partners.
Primarily, We offered the services in the gastroenterology, critical care and parental nutrition .Later we expand to the distribution of infection control and the personal protective products. Customer Trust and Satisfaction, prompt supply, excellence, quality and modern products; these factors that separate us from other contenders. Also we encourage a experience team to promote the range of products effectively, though out the India.
Our company's mission statement highlights at optimizing our core competencies of marketing modern products and carving a niche for our self in the field of healthcare. And give out excellent quality products from all over the world in affordable price to the patients and the medical fraternity.
Not only we give out the high quality healthcare products in affordable price, but also give out the services of latest product in business. Even though, Our primary intention is to achieve Customer Satisfaction.